News & Information
Daily Brief
Our remarks and commentaries on financial and economic developments as well as international economic and financial research, to set up the best suitable strategies for your investments
Read all news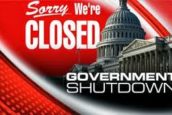 May, 08 2023
MARKETSCOPE : The Clock Is Ticking
Investors lack clarity and are looking for the next catalyst. The two 25 basis points rate hikes in the US and Europe have not been met with enthusiasm this week. These announcements, combined with the setbacks of the US regional banks, were not well received, causing the main indices to fall. Read more...
May, 01 2023
MARKETSCOPE : "FED : we have a problem !"
Mixed quarterly results, weak economic growth and renewed concerns about the banking sector weighed on the trend this week in Europe. Despite Wall Street's resilience thanks to its heavyweights, traders opted for some profit taking following the strong gains of the past few weeks. Read more...
Highlights
A regular compilation of our leading research documents, in which our yearly macroeconomic investment scenario is either comforted or discarded because of developed or unexpected events
Read all news
April, 27 2023
Investment Strategy and Asset Allocation: Gloomy outlook
After a hawkish start to the first quarter, volatility especially in bonds, surged during March, following the collapse of Silicon Valley Bank. That led to fears about broader contagion across the banking system. The financial stability that has been receiving heavier focus from the central banks generated relief among market participants. We share the investment conclusions of our latest Investment strategy committee below and our asset allocation. Read more...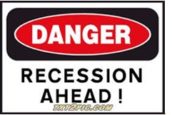 April, 19 2023
Investing During A Recession
History may suggest that selling stocks before a recession arrives and buying them after it departs would be a smart strategy. But savvy investors know that it is extremely difficult to do this successfully and often a recipe for locking in losses instead. We give some clues. Read more...