News & Information
Daily Brief
Our remarks and commentaries on financial and economic developments as well as international economic and financial research, to set up the best suitable strategies for your investments
Read all news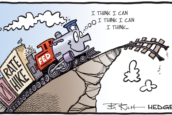 September, 27 2022
MARKETSCOPE : Don't Spit In the Wind
Don't spit in the wind Don't swim against the tide Don't fight the tape Cut your losses, DO NOT DOUBLE DOWN! Remember NOBODY rings a bell at the top or bottom. It will not be easy. And will be hard to do in the moment because we will be buying when everything looks terrible (economy…price action etc). But indeed, with the stock market it is always "darkest before the dawn". Read more...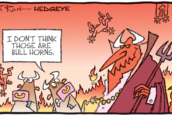 September, 19 2022
MARKETSCOPE : BLOODY TUESDAY
Inflation is more persistent than expected, and the Fed likely has to do much more tightening. Many stocks are still expensive, and valuations remain relatively high. The ultimate bottom for the S&P 500 may come at 3,200 or lower. We are hedging and buying high-quality stocks on big dips. Read more...
Highlights
A regular compilation of our leading research documents, in which our yearly macroeconomic investment scenario is either comforted or discarded because of developed or unexpected events
Read all news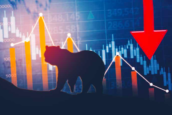 September, 09 2022
What Are the Charts Telling Us ?
Most major stock markets are in bear market territory. "The trend is your friend" - until it is broken. And once broken, it usually takes quite some time for a positive trend to be restored. Momentum calls for momentum, whether it is positive or negative. It's been the worst first half of a year for markets since the Great Depression. We tell the story and forecasts  in what are the charts telling us. Read more...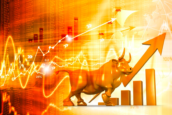 August, 16 2022
How strong is this market?
Our ADX indicator.-Build and Use- If you are an active investor, you may have found yourself asking if the market's rebound from the June lows is for real. In recent weeks, a rising ADX line has confirmed the strength of the uptrend. Check it ! Read more...