News & Information
Daily Brief
Our remarks and commentaries on financial and economic developments as well as international economic and financial research, to set up the best suitable strategies for your investments
Read all news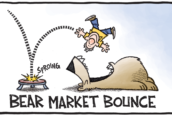 January, 24 2023
MARKETSCOPE : Hopping into the Year of the Rabbit
All told, we encourage investors to be patient. Uncertainty around the economy and markets remain high, and investors should demand a premium for taking risk. Be open to rebalancing portfolios as inflation and interest rates normalize Read more...
January, 17 2023
MARKETSCOPE : The Trend Is Your Friend
Recession coming see our ABS matrix and Earnings revision Yet with the recessionary clouds darkening and earnings season off to a rocky start and the Fed likely to repeat their hawkish "a long time" mantra at the February 1st meeting…where they are likely to pour cold water on bulls once again. This is why it's very hard to be bullish at this time.In recessionary periods, as shown in our proprietary ABS Matrix defensive sector are the best positioned. Read more...
Highlights
A regular compilation of our leading research documents, in which our yearly macroeconomic investment scenario is either comforted or discarded because of developed or unexpected events
Read all news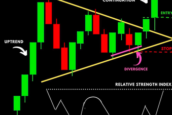 December, 22 2022
What Are the Chart Telling Us ?
As usual we review the long term charts with our favourite weekly indicators. No suspense : the bear market is not over yet. Just shy of the new year, financial markets continue to be dominated by the extent of monetary tightening. Especially in major advanced economies, bonds and stocks have shrugged off the summer rebound and posted losses on the view that high policy rates and quantitative tightening would persist longer. Much attention is now given to the coming recession in the U.S. economy. Read more...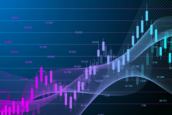 December, 06 2022
ABS Matrix Update for December ISM PMI
The business cycle, which encompasses the cyclical fluctuations in an economy over many months or a few years, can therefore be a critical determinant of equity market returns and the performance of equity sectors. Check our proprietary ABS matrix Read more...