News & Information
Daily Brief
Our remarks and commentaries on financial and economic developments as well as international economic and financial research, to set up the best suitable strategies for your investments
Read all news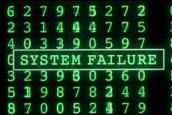 May, 13 2014
Market Wrap as of May 12 : Take it to the Limit
The outlook may be uncertain, but that does not make it unpredictable. Consistent with a foggy crystal ball, the horizon is likewise variable.The current secular bear could remain in hibernation. The inflation rate could remain low and stable. Read more...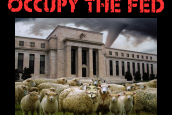 May, 06 2014
Market Wrap as of May 5
Risk appetites held up this week in spite of a horrible GDP print in the US. Investors were braced for an anemic print, expecting the unusually severe winter to take a big bite out of Q1 growth. Even so, investors don't seem worried. Read more...
Highlights
A regular compilation of our leading research documents, in which our yearly macroeconomic investment scenario is either comforted or discarded because of developed or unexpected events
Read all news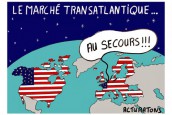 October, 28 2015
Stop TAFTA
The central problem of TAFTA/TTIP is the corporate sovereignty that is inherent in ISDS -- the fact that companies are allowed to place the preservation of their future profits above any other consideration, such as the environment, health and safety or social goals. Thus far from protecting the environment, TAFTA/TTIP is shaping up to be a very toxic trade deal. Read more...
May, 07 2014
R.I.P.
The Swiss Banking Secret is dead and rests in peace on the Federal Council's desk. Please do not pay any visit and instead of flowers make a donation in favor of our beloved FINMA. Read more...