News & Information
Daily Brief
Our remarks and commentaries on financial and economic developments as well as international economic and financial research, to set up the best suitable strategies for your investments
Read all news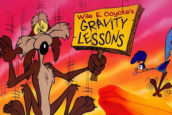 May, 16 2022
MARKETSCOPE : Gravity Lessons
As volatility grips markets, investors are naturally wondering when the selling will abate and the bottom will be put in. ‌According to a number of pundits, the answer is probably not quite yet. Indexes touched important supports and might react on the short term in a bear market rally. Specific indications suggest the market is oversold enough for a tradeable rally. The point today is not to get everyone to sell. The point is to get us to think about what could happen, if the bear case plays out. Read more...
May, 09 2022
MARKETSCOPE : The Perfect Storm
What a past week ! Elements created a perfect storm of pain for investors with seemingly nowhere to hide and no end in sight. The markets are at a point of no return. The Fed is indeed "removing the punch bowl" from investors at a very late stage of "the party." This new week should bring its number of surprises. Will the panic selling brings a market bottom ? Also check our review "Bear Market Anatomy" in Highlghts section. Read more...
Highlights
A regular compilation of our leading research documents, in which our yearly macroeconomic investment scenario is either comforted or discarded because of developed or unexpected events
Read all news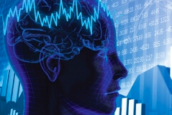 May, 03 2022
Be a Successful Investor
Markets are more volatile than ever, but investors aren't changing with the times. Regardless of whether you invest or trade, your strategy needs to match the market conditions and match your long term plans. We propose you the following steps to help you to increase your investing success. Read more...
April, 26 2022
Risk Profile : Investing Adventurer
You are an INVESTING ADVENTURER ! Now discover how your investing personality shapes and drives the investment decision-making process. Read more...