News & Information
Daily Brief
Our remarks and commentaries on financial and economic developments as well as international economic and financial research, to set up the best suitable strategies for your investments
Read all news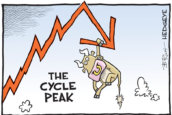 November, 28 2022
MARKETSCOPE : Hanging In There
In what is traditionally a less busy week, with Wall Street closing for Thanksgiving, the financial markets once again recorded a positive weekly performance, following confirmation that the pace of rate hikes could soon ease in the US and Europe. However, central banks warned that there was still some way to go to curb inflation and that further rate hikes would be necessary. Read more...
November, 21 2022
MARKETSCOPE : Greed and Deception
Central bankers' speeches on the need for further monetary tightening caused some concern this week, resulting in a mixed close for financial markets. Volatility could resurface at any time as the spectre of a global recession still looms and financial markets have risen sharply in recent months. Read more...
Highlights
A regular compilation of our leading research documents, in which our yearly macroeconomic investment scenario is either comforted or discarded because of developed or unexpected events
Read all news
November, 24 2022
What to consider when investing in crypto
Crypto is currently a questionable and speculative asset with high volatility. To prepare yourself for the risks, make sure you have assessed its long-term potential before you buy. You may also want to consider limiting your investments to an amount you can afford to lose. Some basic rules. Read more...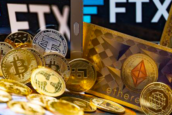 November, 23 2022
Behind The Crypto Scam
Bitcoin briefly fell below $15,700 on Tuesday. This is its lowest level since November 2020. The FTX scandal continues to weigh on the crypto world. But that's not the only dark cloud on the horizon. The latest is FTX, one of the largest trading platforms, which is accused of fraud. We review the scheme and the the latest developments in a complete Absence Of Trustworthy Financial Information ! Read more...