Gutsy Traders Are About to Lose Everything
January, 14 2014
"2008 changed the way we look at the markets," our trading buddy Jonas Elmerraji explains. "The Great Recession took our yardstick for measuring market successes, and hammered it a foot or two into the ground."
So, as we enter a new year of trading, it's important not to rely on your gut.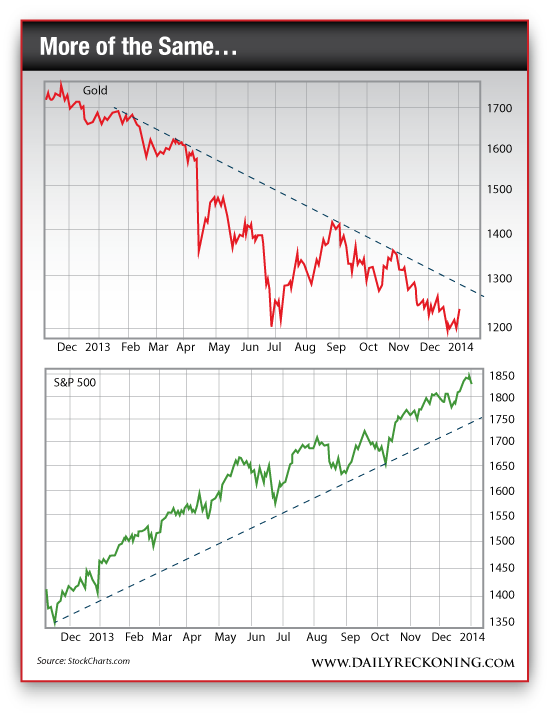 For the record, stocks could use a pullback. And it wouldn't surprise me if gold finally snagged some momentum this month. But when it comes down to how you view the markets, you have to maintain your big-picture perspective. 2013's trendlines remain intact. If you want to swing these minor moves, knock yourself out. Just don't let your gut take over your trading decisions. The market will deceive you every time…
To help you in this quest we are happy to share
J.P.Morgan Asset Management Free Q1 Market Guide for Advisors
J.P. Morgan Funds Guide to the Markets
This guide is designed as unbiased tool for asset allocation and client discussion.
J.P. Morgan Asset Management early January sent a first-quarter market guide to its network of financial advisors as a tool for asset allocation and discussions with clients. Strikingly, the free guide tells its stories of the markets in pictures much more than it does in words.
The 58-page  which is chockful of index charts, returns by sector, equity scenarios, fixed-income yields and returns, mutual fund flows and global commodity performance—was published in electronic form on Jan. 3, the first business day of the quarter, updated through Dec. 31.
 Seeing the Present With Clarity
The guide covers everything from the nature of the economic recovery to specific investment opportunities in stocks by industry, style, size and investment approach. It provides a wide-ranging perspective on risks and opportunities for investors as well as a timely and logical framework packed with statistics and economic data for discussing markets issues.
Just as important as being timely, the guide is not a prediction of the future, Kelly said. It is a picture of where the economy is right now.
"The reason we feel so strongly about that is that we spend far too much time in this business trying to make predictions about the future when we really don't know what's going to happen short term," he said. "The secret to long-term success in investing is really not so much seeing the future with some kind of mythical vision. It's seeing the present with clarity."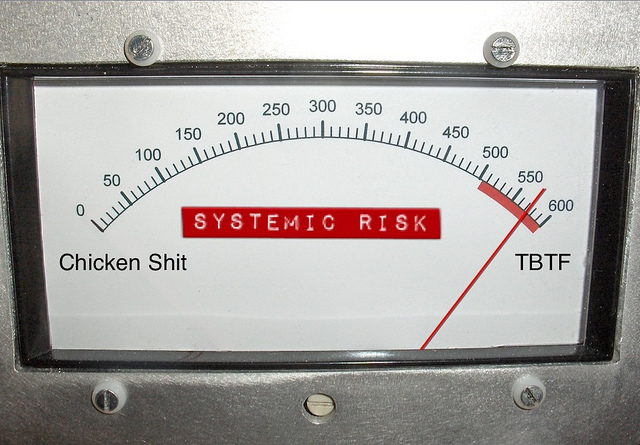 In addition we also present the Blackstone presentation for 2014
See Also the Byron Wien's ten surprises and asset allocation here