Emerging Markets Investment Themes
August, 06 2012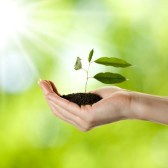 ETF For Accessing Emerging Markets
MSCI EMERGING MARKETS ETF
– For investors looking for broad, diversified exposure to emerging market equities, this ETF delivers immediate access with the transparency and liquidity inherently available with ETFs.
– Emerging markets can offer strong risk/return potential, attractive valuations, vigorous fundamental growth, significant diversification benefits and a broad range of opportunities not often available to investors in developed markets.
MSCI EMERGING MARKETS SMALL CAP ETF
– Investors interested in gaining emerging markets exposure may also want to consider targeted small cap exposure given that traditional broad emerging markets typically exclude small cap stocks.
– As larger cap emerging market companies tend to have a higher percentage of sales derived outside of their local markets that tie more directly to economic trends in developed nations, smaller cap companies can provide more precise exposure to their local economies and the growing consumer class.
– Relative to the MSCI Emerging Markets, the index tracks significantly larger weightings to sectors benefiting from local markets and consumer demand such as the consumer discretionary, industrial and information technology sectors. The index underweights those sectors that tend to drive the global economy such as energy, telecommunication services and financials.
BARCLAYS CAPITAL EMERGING MARKETS LOCAL BONDS ETF
– In a historically low rate environment, this ETF's focus on debt issued by emerging market countries in their local currency may offer a compelling yield compared to other domestic and international fixed income and equity alternatives.
– The growth of home country bond issuance is supported by favourable economic fundamentals relative to the developed world, meaning that these countries may be in a strong position to service their debt over time.
– Being issued in their local currencies, emerging market debt offers diversification benefits through a low correlation to traditional asset classes and hedge against the dollar-dominated assets found in many portfolios.