Overcoming the Crises Through Sustainable Action
May, 10 2013
 Funding for the implementation of sustainable actions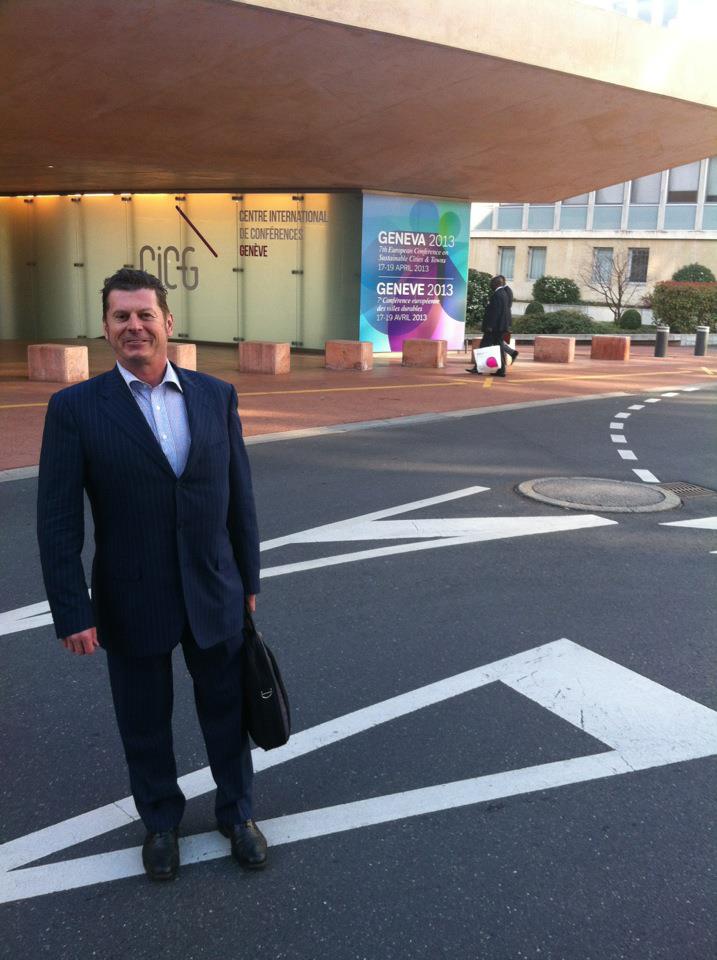 The financial framework is changing for Switzerland and its banks. We want to profit from it and to offer our long dedication to sustainable finance to the local communities as we are committed to creating and ensuring a vibrant local economy that gives access to financial support for the ones who need it the most while supporting the 3 pillars of sustainable development. We want to be part of this wide leg spread allowing Geneva private bankers  to jump into a finance of proximity and favor a sustainable growth strategy that not only would be instrumental in overcoming today's economic crisis, but would also ensure a more stable economic model for the future.
Financing sustainable actions in challenging economic times, and how can financial instruments be used to implement sustainable policies and how can local communities find funding for such policies? are among the current topics.
To emphasize the local economies and the control of the use of the resources at the local level allows, on one hand, to supply strong bases in the sustainable development of our European and non European societies. It also strengthens multiple levles governance systems in Europe and in the world, essential to a peaceful future and a better quality of life for every individual.
Finance and sustainable investments: a practical approach
With 10 to 20 percent of assets in industrialised countries managed according to socially responsible investing principles, the session showed an overview of the potential behind this investment model.
  Finance durable / investissement responsable  Presentation by Jean Laville
You can find all or parts of the conference, audio tracks of the plenary sessions and workshops now online.
The 7th European Conference on Sustainable Cities and Towns was generously hosted by the City of Geneva and its partners from 17-19 April 2013. The conference brought together a distinguished line-up of speakers and hundreds of delegates from local and national governments, European and international organisations, as well as business, research and NGO associates.
At the biggest conference on sustainable development in Europe, delegates discussed how cities can drive a transition towards sustainability in the face of the current economic, environmental and social crises. As global policy processes have largely failed to put the world on the track to sustainability, hopes are increasingly placed on local and regional actors. However, as cities across Europe are struggling with austerity measures, can they meet the challenge to drive such a transition?
Wolfgang Teubner, Regional Director of ICLEI Europe says, "The notion that social and environmental concerns need to be put on hold until the economic crisis has been solved fails to recognise the linkages between these. There are huge opportunities to strengthen the local economy through sustainable investments. There is enormous potential for economic benefits through smart spending for example on improving the energy performance of buildings, better water resource management and adapting cities to the impacts of climate change."
Yet, to drive a transition towards sustainability, cities need to start producing their supplies locally to a larger extent than today. Mr. Teubner explains, "Local production of renewable energy and food will not only reduce the ecological footprint but the value created will also benefit the local economy. Instead of spending money on energy from fossil fuels, cities that take control over their energy production will benefit economically, while creating green jobs for citizens."
Sandrine Salerno, Vice-Mayor of the City of Geneva, adds, "These local solutions can be implemented through public-private and public-public partnerships. We also need to strengthen the social economy and choose sustainable investment strategies. In this spirit, Geneva 2013 has brought together representatives from all levels of government to build a strong local and regional foundation for the sustainable development of our societies in Europe and beyond. Geneva as a centre of humanism, multilateralism, peace and international solidarity has provided a symbolic location".