MARKETSCOPE : Earnings Season
April, 19 2022

Sell the Facts, Buy the Rumors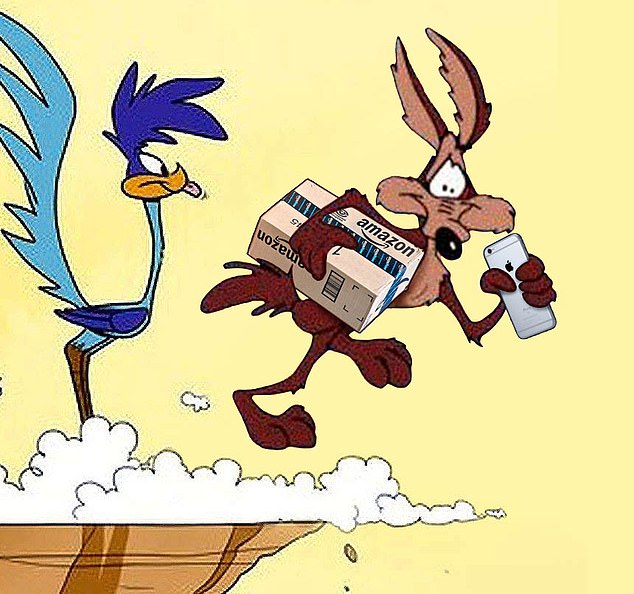 The major indexes moved in a scattered fashion over the past week. Caution is still the order of the day, as the situation in Ukraine remains tense and the start of the earnings season will be closely scrutinized.
The first quarterly earnings are under scrutiny as macroeconomic conditions deteriorate. Value stocks continued to outperform the growth style with financial stocks, for example, not doing very well, but cyclicals are doing rather well. Financials were dragged lower by JPMorgan after it missed estimates. Energy shares outperformed as crude oil prices rallied back through $100 a barrel after Russian President Putin said peace talks with Ukraine are stalled.
Companies with pricing power and the ability to maintain margins in a possible stagflation phrase (a scenario that is becoming more and more central) will fare best.
Inflation is climbing higher and higher with each release, March US inflation numbers showed a 8.5% y/y jump of headline inflation, slightly above consensus expectations and at a four-decade high, forcing the Fed to accelerate its rate hike. Despite this, real rates remain negative, which supports equities. The percentage of cash is high, which prevents indexes from falling too much. Meanwhile the ECB seems to be reassuring markets somewhat at the end of the week, as it does not seem to be in a hurry to raise its rates.
Christine Lagarde and her team confirmed the upcoming end of the asset purchase program but did not harden their speech on rates. The euro logically fell to 1.0792 USD. Against the franc, the single currency was trading at CHF 1.0172.
The responsibility of central banks will remain heavy in the coming weeks, as they have to manage a soft landing without letting inflation slip. Almost squaring the circle, given the backlog.
MARKETS : Earnings Reports Start Well But Stocks Sink
More important than the present earning reporting are  the forecasts and estimates for the next quarters which give a trend for the company (and its attractiveness) as well as the global economic trend.
Only 7% of S&P 500 companies have reported results so far, with 77% and 80% exceeding consensus earnings and sales estimates, respectively.
The growth pace decelerates significantly in the coming periods, as you can see in the chart below that provides a big-picture view of earnings on a quarterly basis.
Earnings season can be an influential driver in a trader's experience. Make sure you keep up to date on the when the key earnings are released for individual companies in order to proactively plan. Be aware of how bellwether stocks, potential earnings recessions and stock index weightings can influence price movements. Keep a handle on what results are expected for each stock, be mindful of greater potential volatility for either analytical or strategic purposes and understand how one stock's performance can impact another's (or an index as a whole).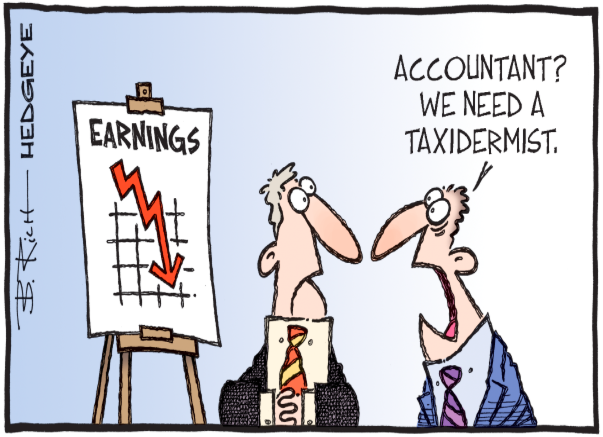 So be attentive and watch out !
As discussed before, the market swung from a deeply oversold to an overbought condition in a very short period is usually indicative of a great nervousness and volatility among investors crating sudden corrections one way or the other.
A standard Fibonacci extension can give us clues as to breakout, or breakdown, levels, and next targets.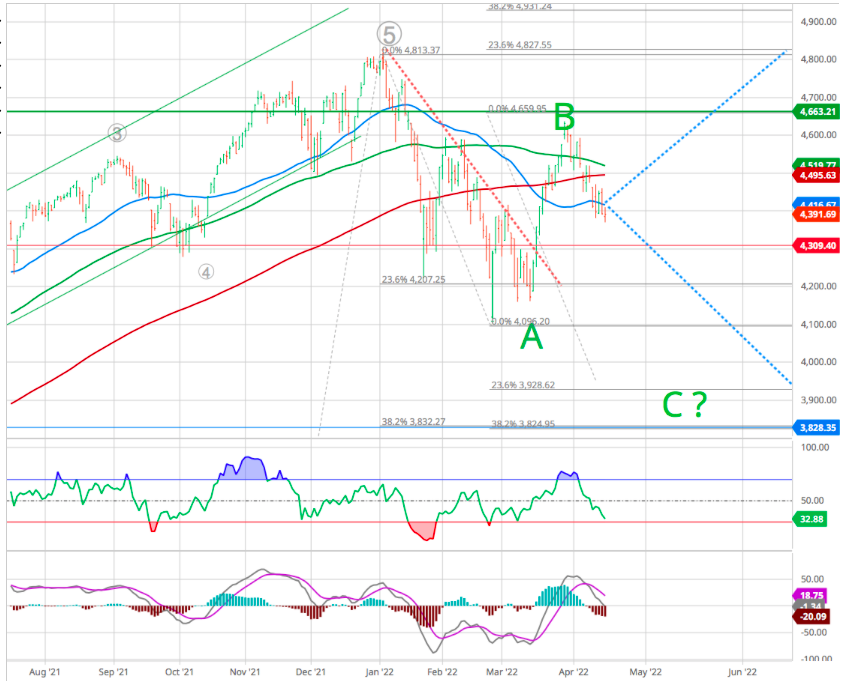 With such a wide trading range and no clear direction for the markets, we continue to recommend following basic risk management protocols.
Re-evaluate overall portfolio exposures.
Raise cash as needed. (Cash is a risk-free portfolio hedge)
Review all positions (Sell losers/trim winners)
Look for opportunities in other markets and assets.
Add hedges to portfolios.
Trade opportunistically.
Drastically tighten up stop losses.
If the bulls are right, then it is a simple process to remove hedges and reallocate back to equity risk accordingly.
However, if, as we think ,it is a "bear market " then a more conservative portfolio is implemented to protect capital during the decline.
SMI as other indexes broke the latest support level and is testing the validity of the DMA 200.
The Semiconductors the leading indicator for tech !
As you may have noticed, we always bring to light the latest reversals and key tests of support/resistance in an effort to highlight potential trend changes.
Today, we look at a harrowing pattern for the Semiconductors Index (SOX).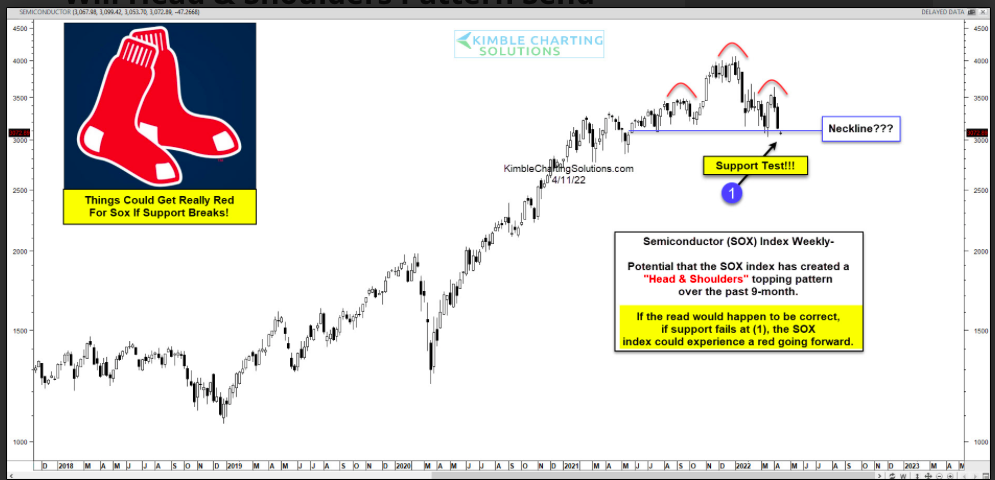 In the "weekly" chart of the $SOX, we can see that the Semiconductors Index has formed a head and shoulders pattern over the past 9 months.
And it is testing neckline support right now!
If this read would happen to be correct and support fails at (1), the SOX Index could experience a lot of red going forward. Time to watch the leader of all leaders for the past decade-plus… bulls better put up a fight or it could get ugly in tech land.
GOLD
Gold gained ground and is slowly approaching the USD 2,000 mark, despite rising yields in the major bond markets. In base metals, prices have moved lower overall due to the improving situation in China, where authorities are working to clear bottlenecks at logistics sites, including port terminals.
The crypto-currency market is still riding the coattails of the Nasdaq this week. The correlation between the price of the U.S. technology and the cryptocurrency remains high.
Don't Expect Clairvoyance From the Federal Reserve
Life isn't getting easier for the Federal Reserve. U.S. inflation remains way above target, supply blockages show no sign of easing, the labor market is stretched — and the pressure on prices continues to build. Many investors are expecting a faster pace of tightening from the Fed; but overdoing it risks pushing the economy into recession. Striking the right balance in monetary policy has rarely looked so difficult.
Looking at our favorite ISM indicator as reported by Callum Thomas  discounting a much slower ISM PMI. It points to a  lower SP500 in the coming months .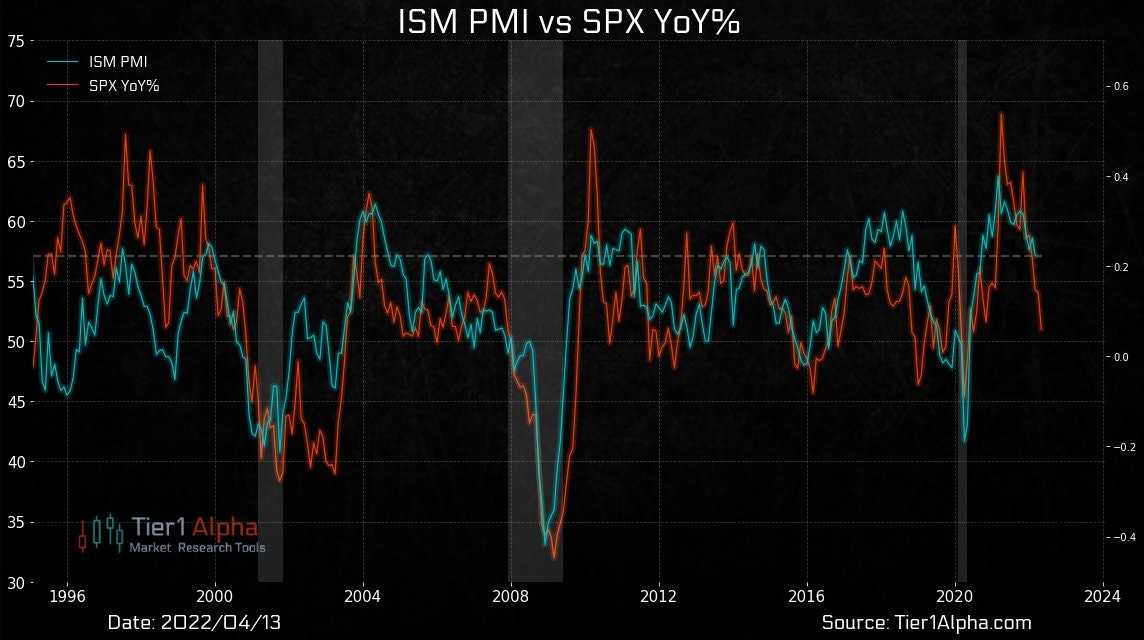 Happy trades