Market Wrap as of March 03
March, 03 2014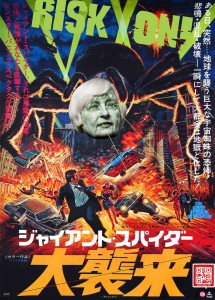 On Friday stocks close at new record high on Russian intervention in Crimea, GDP decline and pending home sales miss .It appears that today the market forgot to take its lithium, and is finally focusing on the Ukraine part of the headline, at least until 3:30 pm again when everything should once again be back to market ramp normal. As expected, the PMI data from China and Europe in February, was promptly ignored and it was all about Ukraine again, where Russia sternly refuses to yield to Western demands, forcing the shocked market to retreat lower, and sending Russian stocks lower by over 11%. This is happening even as Ukraine is sending Russian gas to European consumers as normal, gas transport monopoly Ukrtransgas said on Monday. "Ukrtransgas is carrying out all its obligations, fulfilling all agreements with Gazprom. The transit (via Ukraine to Europe) totalled 200 million cubic meters as of March 1," Ukrtransgas spokesman Maksim Belyavsky said. In other words, it can easily get worse should Russia indeed use its trump card.
Fed Chair Yellen repeated before the Senate Banking Committee reassurances given in the House a couple of weeks ago that she is not overly concerned about the string of weak data, concluding that the severe winter weather is likely a central factor. Indeed, she sees no reason for the Fed to back off on its measured tapering, even as it continues to leave administered rates unchanged near zero for a considerable time.
So with a respite from US soft patch jitters, investor worries focused on geopolitical sources of instability. The situation in Ukraine has gotten alarmingly volatile.
Although the effects of Ukrainian instability are fairly limited at this point, the ultimate impact on an already fragile European recovery and on global capital markets of further deterioration in Ukraine and a possible confrontation with Russia could be quite severe.
SEE PREVIOUS POST our Point of situation
Equities: Equities were mixed last week. Upbeat data and Yellen reassurances boosted stocks in the US, leaving them finally up for the year. Geopolitical worries have weighed on stocks more broadly.
Bonds: Geopolitical worries supported the bid for G7 government bonds. The yield on the Italian 10-year note posted a notable double digit decline, dropping below 3.50% for the first time in eight years…perhaps a sign of market confidence in the new Premier Renzi and his commitment to reform.
What a Bond Bear Market Really Looks Like
Bonds have been in a major bull market for nearly 33 years — ever since the 30-year Treasury yield hit its all-time a high of 15.20% on Sept. 29, 1981. The 10-year's yield record high came the next day, at 15.84%. Today, in contrast, the 30-year yield is 3.7% and the 10-year's is 2.74%.
From a contrarian short-term perspective, bonds look vulnerable right now.
Anyone whose investment careers began after 1981 has never experienced a bond bear market. Considering that typical investor start thinking about bonds after 25 or 30 years old, that means that anyone today not in retirement has only known a bond bull market. In the long run, sometimes a phenomenal liquidity squeeze would cause interest rates to rise markedly further.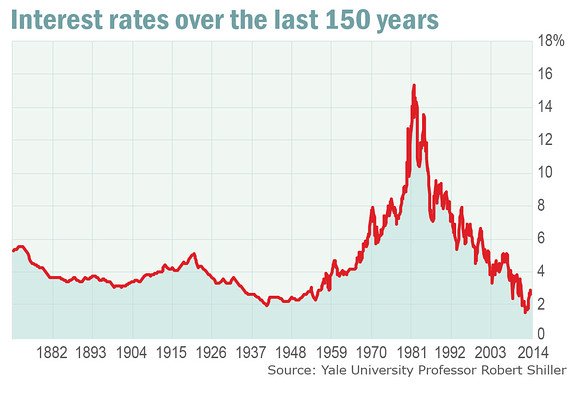 Currencies: Developments in China's currency market captured the most attention this week. Specifically, the renminbi has weakened abruptly and substantially, falling more than 1.0% versus USD this week to its lowest since July. The currency had been steadily appreciating since 2010 as the Peoples Bank of China guided the currency in a relatively tight trading range. The Bank reportedly engineered this sharp move as a caution to speculators as it prepares to widen the trading range and introduce more two-way volatility. This occurs against the backdrop of the government's broader efforts to liberalize the financial system and make the economy more reflective of market forces.
Commodities: Oil was lower as worries about global growth prospects persist.
Descending Mt.Gox
Mt. Gox, the largest of the Bitcoin exchanges, filed for bankruptcy last Friday. It's been a bad few weeks for that exchange… or so we read.
It should be known that your editor does not and has never understood much about the mechanics or appeal of Bitcoin. So we'll simply make some observations and call on the experts for their opinions…
From what we read on TechCrunch.com, the death knell for the exchange came in the form of a "transaction malleability bug." Whatever that is, it sounds pretty bad.
From Japan, where Gox was headquartered, Gox's CEO Mark Karpeles held a press conference this morning and admitted that "there was some weakness in the system, and the Bitcoins have disappeared. I apologize for causing trouble." The Bitcoins he referred to amounted to nearly 750,000 units, or about half a billion dollars. Now, surprise, surprise, people whose funds went to Bitcoin heaven are teed-off.
Bitcoin was created to provide an anonymous, digital currency free from government control or physical existence. But after the implosion of bitcoin exchange Mt. Gox, and the apparent obliteration of millions of dollars of investor money, some crypto-currency experts say (ironically) that it may not be safe to store the digital money digitally. Bitcoin is most secure, they contend, after those ones and zeros are turned into paper.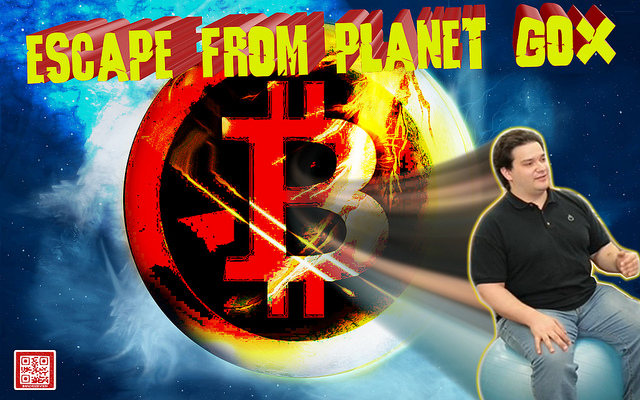 "Opening a bitcoin account on an online exchange is like opening a brokerage account in Zimbabwe," says Alex Daley, chief technology investment strategist for Casey Research, a global independent finance research company based in Stowe, Vt. Many investors on online exchanges—like the now-defunct Mt. Gox—took several months to pay up on trades, he says. "Mt. Gox is not the first site to suffer problems and certainly won't be the last," he says.
But even the biggest bitcoin fans recommend a real wallet or physical safe. "Printing off the private key from your bitcoin, putting it into a paper form and sticking it in your hip pocket or house wall safe is one way to make sure it's safe," says Andrew "Flip" Filipowski, chairman and CEO of SilkRoad Equity, a cloud-based human capital management software company. "Keep your bitcoin offline," Daley adds. He too suggests keeping the bitcoin private key—a secret number that allows bitcoins to be spent—on a thumb drive and advises against keeping a copy online: "If a site is hacked and your bitcoin is stolen, the chance of recovery is effectively nil."
Some companies are even offering offline "cold storage" services, which also keeps the secret key in a physical location like a safe. Elliptic, a bitcoin cold storage company based in London, has had a bump in interest since the disappearance of Mt. Gox. The company charges a 2% annual fee. "We keep them offline in a bank vault," he says. "We're giving people the same kind of protection they get in a bank account," says Tom Robinson, who co-founded the company last October. Unlike a bank, Elliptic is not regulated by the financial services industry, but it's insured against theft. "Building trust is our biggest challenge," he says, "but we're slowly doing that."
Not everyone is showing such confidence in bitcoin or bitcoin wallets, however. Google Wallet doesn't accept bitcoin. And Blockchain—the last bitcoin wallet available on iOS—was dropped by Apple from its App Store earlier this week after two years and 120,000 downloads.
Blockchain requires a password of at least 10 characters to ensure that even if the database is compromised, customers' digital wallets will remain secure. "A password 10 characters in length will take over 1,000 years to decrypt," according to the site. But the company also warns: "Forgotten passwords are unrecoverable and will result in loss of all of your bitcoins." (It only stores encrypted keys.) Michael Terpin, co-founder at BitAngels, angel investor in bitcoin and digital currency companies, uses Blockchain. "I have enough bitcoin that I'd be upset if I lost them," he says.
In fact, I heard a good comparison that sheds some light. Just because MF Global went down… and Corzine lost his clients' gold, it doesn't mean gold as a commodity is worthless. In the same way, just because Mt. Gox crashed and people lost their Bitcoin, it doesn't mean that Bitcoin is worthless.
If anything, the system is very 'antifragile.' It gains from disorder. There are already reports of people opening newer and better exchanges that will improve on the faults of Mt. Gox.
Hrm… Well, there you have it. Not having an informed opinion, we have nothing to add. It's a "we quote, you decide" type of day.
The main duty of a currency is to be a medium of exchange, a holder of wealth.
… It needs to be liquid, easy to transfer, spend and receive.
… It needs to be trusted and reliable.
… It needs to be stable.
When you add it up, Bitcoin doesn't tick any of the boxes above.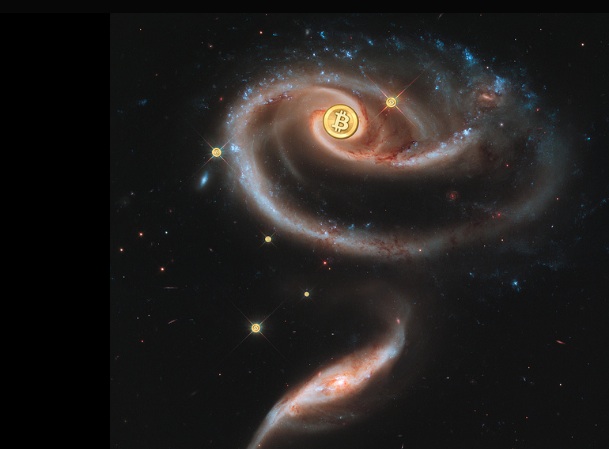 Bye-bye Bitcoin, hello hard assets.