Market Wrap as of February 19
February, 19 2014
More it changes more it is the same (how boring !)
"The new Goddess of Easy Money." It is now in the lexicon. I wonder how many virgins will be sacrificed to this new deity. (Just kidding, Janet!)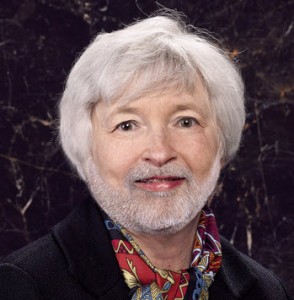 First, the suspension of the debt ceiling was extended until March 15, 2015, without much drama and with plenty of time to spare.
Second, new Fed Chair Janet Yellen successfully reassured markets that monetary policy will remain supportive for some time. In her remarks on Tuesday for the semiannual monetary policy testimony to the House Financial Services Committee, Yellen stressed her commitment to continuity with the very accommodative policy framework established under former Chairman Bernanke. Interestingly, markets actually seemed to extract a more dovish signal from Yellen, although we frankly heard nothing new in tone or substance.
Janet delivered the perfect message for markets. Her focus on underemployment was unquestionable. Her commitment to eradicate joblessness via the power of monetary policy was also unwavering. And for anyone who thought she would be hawkish, or even middle of the road, this speech was a wake up call. The reality is that we are dealing with a die-hard Keynesian dove! It's really not that complicated.
That said some folks seem to think the rally was mostly a function of the data. Weak ISM, payrolls, retail sales and IP were apparently the drivers of a 5 percent rally off the lows. Pullease!! That is preposterous. The reality is the market was jittery (and downright freaky) into the Fed chairmanship transition. Risk was pared back by folks who began to incorrectly price in a surprise from Janet! And leverage induced illiquidity created an overshoot to the downside.
Weak hands sold, and all the usual haters came out of their bunkers to once again warn of impending doom. But as per the norm, their day in the sun was short-lived. The dust has settled and the haters lost again! Love is in the air my friends, and we owe a great deal of thanks to our new goddess of easy money. Dammit Janet, I love you! Good luck trading.
Regarding forward guidance, she merely reaffirmed the statement that the Fed is likely to leave the funds rate near zero "well past the time" that unemployment falls below 6.5%. There was no indication that Yellen is poised to significantly strengthen or otherwise change the guidance regime. But it was quite clear that she stands by Bernanke's low- for-long administered rate regime. SEE Bottom
Equities: Risk appetites improved, leaving equities mostly higher this week in spite of soft US activity data. Better than expected GDP data boosted eurozone equities. At Friday's close our eight markets collectively had their best weekly performance in 2014. Six of the eight posted gains, and they were substantial ones. Germany's DAX surged 3.86% to take the top spot for the week with the Shanghai Composite and Hang Seng close behind — both rising over 3%. France's CAC 40 and the US's S&P 500 finished in the mid-2% range and the UK's FTSE 100 rose a respectable 1.4%. India's SENSEX ended with week with a fractional 0.05% loss, and the Nikkei finished in the cellar, its home for four of the past five weeks, with a 1.03% decline.
Bonds: Bonds are mixed. Gilts are most offered because the BoE has acknowledged that tightening could come a bit sooner than expected. Aussie bonds are bid as unemployment continues to rise.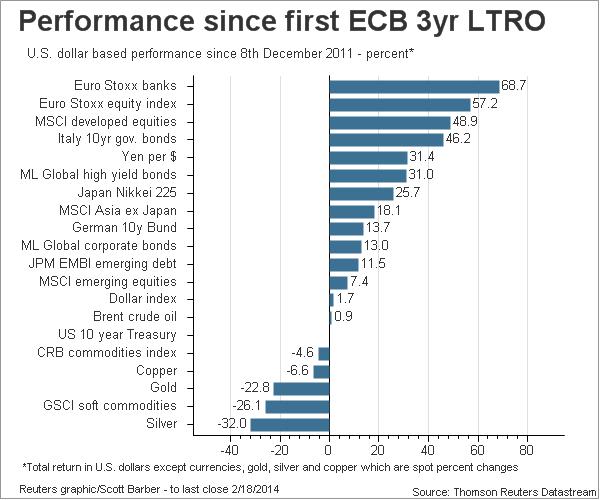 Currencies: USD is broadly lower last week against all the major and many emerging market currencies, including those, like the Turkish lira, South African rand and Colombian peso, which had been beaten up in recent weeks. Technically, there is scope for additional near-term declines, even if some consolidation is seen at the start of the week.
Currency markets perhaps focused most on soft US data and a dovish Yellen. Sterling is notably bid as investors pull in the timing of BoE tightening a bit. Yen retains its unwelcome bid.
 Commodities: Gold continues its winter rally, breaking above $1,300 and lifting it over 10% from the December low.
Expect No Real (Forward) Guidance From Your Leaders
The world has never been so ready for a change in direction. Expect no real guidance from your leaders.
"Guidance" is the new organizing credo of US financial life with Janet Yellen officially installed as the new Wizard of Oz at the Federal Reserve. Guidance refers to periodic cryptic utterances made by the Wizard in staged appearances before congress or in the "minutes" (i.e. transcribed notes) from meetings of the Fed's Open Market Committee. The cryptic utterances don't necessarily have any bearing on reality, but are issued with the hope that they will be mistaken for it, especially by managers in the financial markets where assets are priced and traded.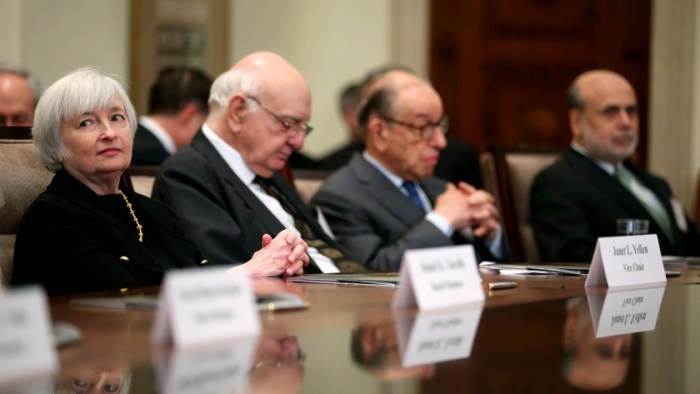 The taper is still on under Wizard Yellen, for the simple reason that if she backed out of it now, as she officially chaired her first meeting of the Fed governors, her outfit would lose whatever shreds of credibility it still hangs onto. Even with the taper on, it is for now still pumping over half a trillion dollars a year into the banking system. There is some reason to think that it made the markets puke two weeks ago. But then a really bad employment number came out, and in the inverse climate of bad-news-being-good-news for bubble markets, that was construed as a sure sign that the Fed might have to un-taper sometime around late spring with Yellen's chairpersonship fully established.  I suspect they'll do something else: they'll continue to taper down purchases of treasuries and mortgage detritus via the direct TBTF bank channel and they'll establish a new "back door" for shoveling money into the system. Nobody knows what this is yet, and it may be some time even after it starts that the mechanism is discovered. In the meantime, the seeming placidity of the renewed "risk on" mood should be a warning to market cheerleaders. Something's got to give and I think it will be the US dollar index.